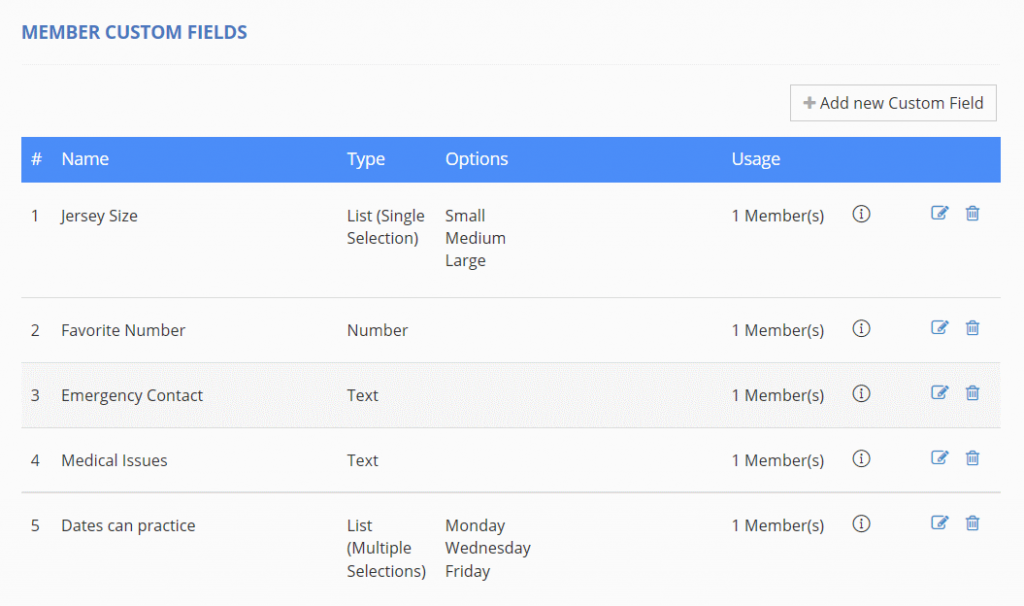 This feature allows team managers to define custom fields that collect more information beyond the standard fields on the member's profile.
Members can access the custom fields and enter data by visiting their profile and click the "Custom Profile Fields" tab.
To add custom fields for your team, login using your browser and select "Settings" at the menu, then "Team Settings". Click the "Member Custom Fields" tab.
How to create custom member fields
Click the [Add Custom Field] button.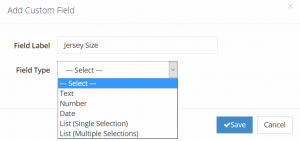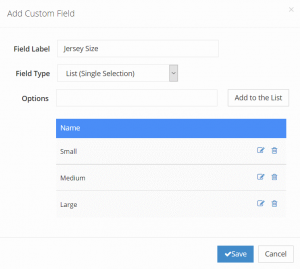 Custom fields types:
Text.
Users can enter any text.
Number.
Users can enter only a numeric value.
Date.
User can enter a valid date.
List (Single Selection).
Use selects only a single option from a predefined list.
Team Managers add the options that will be shown in the dropdown list.
List (Multiple Selections).
Same as above except that user can select multiple options shown as checkboxes.
How members enter data to custom fields

Members update their profile custom fields the same way the enter data to their main profile.
Click [Members] at the the menu, then "My Profile". Click the "Custom Fields" tab and then [Edit].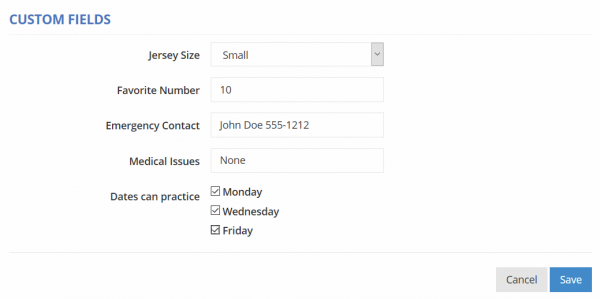 Each field appears based to its type (text, number, date, list). Simply complete the form and click [Save].
How managers can view a custom field's values for all members

In the Team Settings\Member Custom Fields page, click the icon wit the exclamation mark to see a page with all values for each of your members.
Note:
Feature is only available to the Gold and Platinum plans.